Learn about cemetery art, culture, history and genealogy from expert Joy Neighbors!
This free program will be held on Sunday, October 18, at 1:30 pm in the Seymour Library Meeting room.  Neighbors is a cemetery researcher and freelance writer who will explain how to decipher gravestone symbols, abbreviations, epitaphs and where to find important related records.  Neighbors is also a renowned wine judge and writer.  This program is sponsored by the Friends of the Library.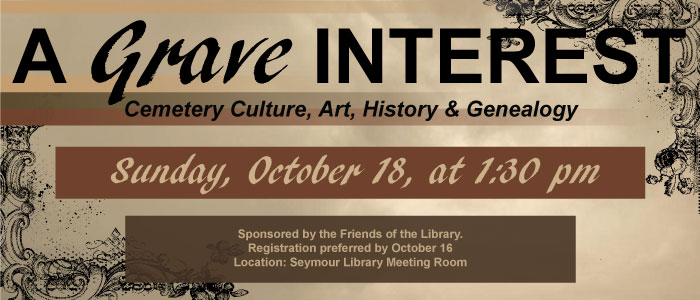 Register at www.myjclibrary.org/events or call 812-523-INFO (4636).