Great news!
We are now able to offer access to our in-library online databases to you in your own home! With your library card number and password, you can login to our portal page and Newspapers.com HeritageQuest Online databases without being in the Seymour library! You do need to be a JCPL library user (Seymour, Crothersville, or Medora) to login, and your card must be active – remember, they expire every two years but can be reactivated for free. Didn't realize your library card has a password? Stop into the library to get it reset (you'll need your card and ID) so you can login to these remote databases as well as the Evergreen Indiana catalog to place holds on items and pick them up when they're ready rather than guessing if they'll be here or not.
---
Checkout audiobooks, ebooks, magazines, and streaming video with Libby. You only need your library card to access over 60,000 different items on your PC or other device. The Overdrive app is in the process of ending support and being fully replaced with Libby, the new more streamlined design to access Overdrive content. You can use the website
LibbyApp
on your computer or install the Libby app from your device's app store. Read this
Getting Started Guide
to get step by step instructions for using Libby.
---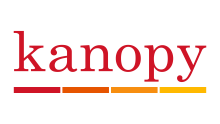 Check out our brand new streaming service Kanopy! Kanopy offers tens of thousands of movies you can stream at home or on any device with the Kanopy app, available for most devices including FireSticks, AppleTV, iOS and Android, and more! Just click the link and look for the "Add library card" button to create an account.
---

Find historical newspapers from across Indiana. Explore newspaper articles and clippings for help with genealogy, history and other research. Available in the library only.
The Indiana Collection, 1990s and earlier.
Newer Indiana Papers, up to 2020s.
View from home with your library card and password here.
---

Ancestry Library Edition is a very powerful genealogy tool. It can only be used from a library location (Seymour, Crothersville, or Medora).
---


HeritageQuest Online is a very powerful genealogy tool. Find your family history! View from home with your library card and password here.
---

With ChiltonLibrary, you'll find accurate, digestible information that's continuously updated to cover most cars, trucks, vans, and SUVs on the road today. Access with your library card!
---

Driving-tests.org offers online practice tests for the BMV's written vehicle license tests, viewable ad-free from this link! Read the handbook for Automobile, Motorcycle, or the Commercial Drivers license then take practice tests until you're confident you can pass on the first try.
---
A collection of consumer health information providing access to over 80 full-text consumer health magazines, including American Fitness, Better Nutrition, Harvard Health Letter, Men's Health, Muscle & Fitness, Prevention, Vegetarian Times, and many others. Also included in this database is searchable full text for current health-related pamphlets and over 100 health reference books. Additionally, the database contains nearly 10,000 Clinical Reference Systems reports (in English and Spanish) and Merriam-Webster's Medical Desk Dictionary. Topics covered include AIDS, cancer, diabetes, drugs & alcohol, aging, fitness, nutrition & dietetics, children's health, women's health, and more.

Gale Courses offers a wide range of highly interactive, instructor led courses that you can take entirely online. As a library card holder in good standing, you are entitled to these courses at no cost. Courses run for six weeks and new sessions begin every month.
---

Checkout music, movies, audio books, and TV series episodes on any computer or your Apple or Android device! No overdue fees, no holds, and no wait! New content added every week. Checkout ten items per month!
---

The premier source of business and residential information for reference and research. Available to anyone in the Seymour library. Also available from anywhere through this link with a valid library card!
---

Search many databases at once using the Inspire service, brought to you by the Indiana State Library. Search military, census, medical databases, and more.
---


Wowbrary is a weekly newsletter to tell you about newly purchased items at the library! Sign up at this link and you'll get an email each Saturday showing the twenty hottest new books, DVDs, CDs, or anything else we've added this week along with a complete breakdown of new items by genre! Click on any title to be taken to our catalog so you can place a hold to get it as soon as it's available.
---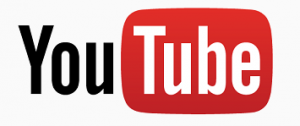 Subscribe to be notified when we add new instructional or promotional videos to our channel!
---

World Book Online is full of information covering a wide variety of topics.
---


Find out where your money is going every month and how to keep more of it in your pocket!
---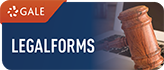 Selling a house? Making a will? Signing a lease? Gale LegalForms, an online, authoritative legal resource, is now available using your library card.
---
Provides cover-to-cover full text for more than 40 national (U.S.) and international newspapers, including the Christian Science Monitor, USA Today, The Washington Post, The Washington Times, The Times (London), Toronto Star, etc. Also contains selective full text for more than 300 regional (U.S.) newspapers. In addition, full-text television & radio news transcripts are provided from CBS News, CNN, CNN International, FOX News, NPR, etc.